Welcome to
DREAMFIELDS
.
We are breeders of the beautiful natured Cocker Spaniel.

My daughter and me also breed the lovely fluffy Mini Lop Rabbit.

We breed solid and parti-coloured Cocker Spaniels and we specialize in

Chocolate, Sable and Sable roan.

WE ARE PROUD TO SAY ALL OUR COCKER SPANIEL BOYS ARE

PRA AND FN CLEAR AND OUR BENGAL BOYS ARE PK Def NORMAL.

All Our Cocker Spaniels Are Show Type.

We live in Derbyshire in the open countryside with our very busy

Mummy and five children, who love to help out with the care of all the animals.

We have a lot of help and 100% support from our parents and even

grandparents so we are very lucky that everyone mucks in here. We all love

and care for all our animals and in return we are slobbered on daily and

spoilt with their unconditional love. Our dogs live with us amongst the hustle

and bustle of everyday life and believe me its never quiet here with the kids!

All our dogs have wonderful temperaments and all play and sleep together

even the boys, we do not separate any of them and they run around and

play out with the kids who are aged 1 to 9 so they are all very well socialized.

Our main goal is to produce happy healthy, very well socialized puppies

that also have excellent temperaments.

We hope you enjoy our website.

Many thanks

Sansha and the kiddies x
If you are interested in

acquiring one of our

Cocker Spaniel Puppies

Please register here.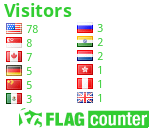 TV Advert

Volkswagen Cars